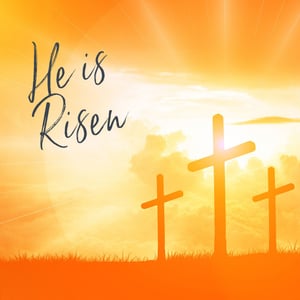 The readings from the Book of Acts during this Eastertide have been exceptionally fitting to the moment in which we currently find ourselves. In the same way that Jesus' disciples have to establish a new normal in the wake of their teacher's death and resurrection, we too find ourselves trying to grasp at a new normal in the time of COVID-19. Many are not far removed from friends and families who have lost their jobs leaving their futures uncertain while too many know someone who has passed from this life to the next because of the virus and adjacent medical causes. What are we supposed to do during this abhorrent disastrous time with our sadness and fear of the future?
Today's reading from Acts does not offer a simple and clear cut answer but it does offer one example. While the story focuses on Saul's conversion, I empathize most with the disciple Ananias especially in this time. The text begins by foregrounding the atrocities committed by Saul against Jesus' followers. It affirms that the disciples' fears of the man are justified and valid. How many have known family, friends, and loved ones who have passed from this life into the next because of Saul? God has the audacity to ask the disciple Ananias to leave his house to visit a man with so much blood on his hands. The beauty of the story is that Ananias has the courage to push back against God in dialogue right back: "Lord, I have heard from many sources about this man, what evil things he has done to your holy ones in Jerusalem." Ananias' example reminds me that my fear and despair is legitimate and that being in relationship with my creator means to be in dialogue. I am not only to listen to God but to talk back because God can take it.
During this Easter season, this reading reminds me not only to be attentive to how God speaks to me but also that God faithfully fields the entirety of me including my sadness and fear. God uses so many tools to recognize our grief from family and friends to chaplains especially. If this season of life has been difficult, please reach out and push back because God can take it.