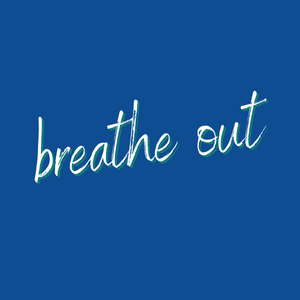 A Reflection for the Friday of the First Week of Lent
"...But I say to you, whoever is angry with his brother will be liable to judgment, and whoever says to his brother, Raqa, will be answerable to the Sanhedrin, and whoever says, 'You fool,' will be liable to fiery Gehenna. Therefore, if you bring your gift to the altar, and there recall that your brother has anything against you, leave your gift there at the altar, go first and be reconciled with your brother, and then come and offer your gift." (Matthew 5:21-24)
Imagine what would happen if, every time you were about to go to Mass, you asked yourself one simple question: "Who am I holding a grudge against?" If you had to go and make amends before actually going to Mass, would you ever end up getting there? I'm not sure I would — my heart is full of anger at people who've slighted me and grudges against people with whom I only have minor disputes. Truth be told, Christ seems to be telling us in this passage from Matthew that they have no place in the Christian's life. We are ordered here to go and make peace with those we're fighting with. It's not a nice little word of encouragement either: "Whoever is angry with his brother will be liable to judgment."
This process of reconciliation and peacemaking is in fact so central that Jesus asks us to put it before even religious ritual. The Liturgy is nothing if we do not carry forth its message into the world and become the peacemakers. Lent is the prime season for doing this work, as individuals and as a Church. If you're reading this blog, there's a pretty decent chance that you'll be filing into the pews for Mass this weekend. This is a profoundly good thing. But before you do this Sunday, it's worth taking a moment for an examination of conscience. Who do you hold a grudge against? Who are you
angry at? Why are you angry at them? What can you do to make peace with them, not tomorrow, but today?
If you are at all like me, you will find that there's a whole reservoir of grudges built up in there. Before you step into church, can you let go of them? Probably not all at once. Can you let one of them go, maybe?
Return to the breath. It should be no surprise that breathing deeply is often a potent remedy for bouts of anger. We breathe in our sustenance and breathe out the toxins. Lent is a season for breathing out. The Orthodox tradition's Jesus Prayer is famously designed to be in tune with the human breath, so that one may indeed "pray without ceasing":
Breathe in. Lord Jesus Christ, Son of God.
Breathe out. Have Mercy on Me, a Sinner.
Breathe out your grudges. It's the only way you will be able to take your seat in the pews and breathe in the redemptive, transformative forgiveness that marks a Christian worldview.